Upcoming workshops:
Hand Hammer Copper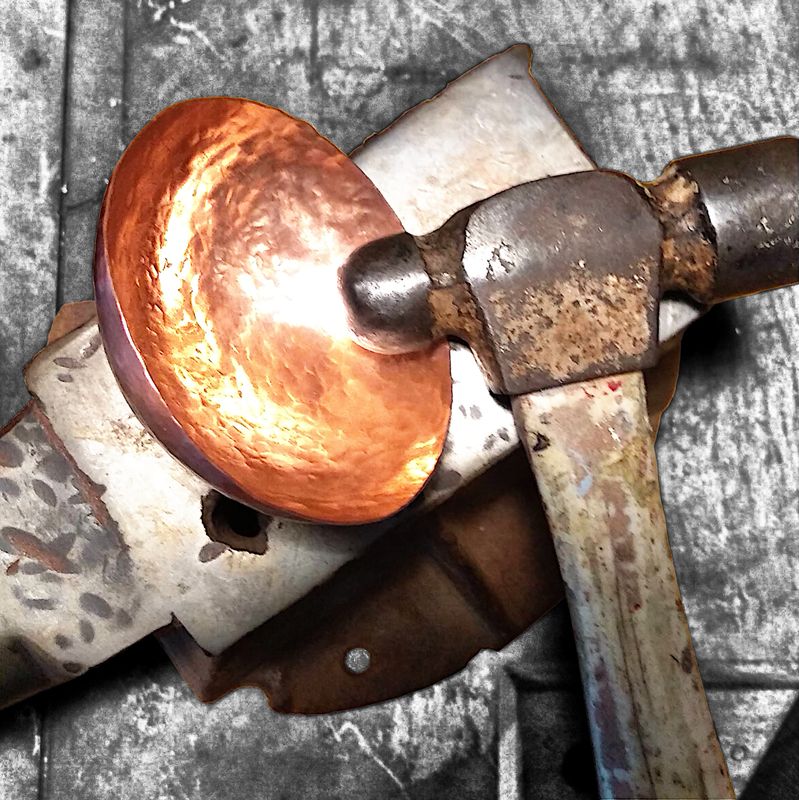 Chester Art Center 
September 29, 30  10am-2pm
Link to Chester Art Center page: copper workshop
Cost: $190 Register through Chester Art Center (link above)

Learn the ancient art of hand-hammering copper. Through demonstrations, discussions, and hands-on work students will learn the basic skills to raise and sink a copper bowl. Over the two days participants will first create a bowl, and then a bowl with an applied handle. It could be a sweet coffee scoop, or a ladle to serve a holiday beverage; copper has a long history in making functional art.
Two copper discs and handle material will be provided. A variety of shared tooling will be available for use. Bring your own marked hammers if you wish to try them. Please bring work gloves, hearing and eye protection, and wear closed toe footwear. 
Skill level: beginner to intermediate.
Maximum number of participants: 10